The Student Health Advocacy Committee (SHAC) originated in 1977 as a program within the University of Arizona's Campus Health Services and was later integrated into UA's student government—Associated Students of The University of Arizona (ASUA)—to provide an important avenue for students seeking to improve the health of the campus community. SHAC is composed of students with an intense passion to help others.
Over thirty highly talented students comprise this year's committee's and participate in organizing health promotion and prevention activities held throughout the year. SHAC also contributes to student health policy through involvement with various faculty committees and nationally recognized health campaigns. In recent years, SHAC has helped raise charitable donations, donate and setup outdoor fitness stations and with aid from Campus Health and ASUA implemented an annual 5K run/walk. SHAC has spearheaded the Tobacco-free Campus and Arizona Health Science Center Campaign, provided Influenza Vaccinations to underserved individuals at Tucson Hopefest and trained various campus organizations in Chest Compression-only Cardiopulmonary Resuscitation.
Members sit on one or more of SHAC's focused subcommittees and various members hold seats and represent the voice of the student body on important campus-wide health interest committees including the Arizona Board of Regents Student Health Insurance Advisory Committee and the Health and Recreation Fee Planning Committee. SHAC's programs cover a broad range of health promotion topics that maintain awareness for students, faculty, and our community, which is why SHAC holds events in conjunction with other campus groups in addition to our own. SHAC also holds fundraisers and socials that enables the organization to continue as a cohesive and powerful agent of health advocacy on campus. Membership in SHAC is a great way for a student of any major, background, or interest to become involved in the health of our campus and community. For more information, see our events listed in each subcommittee below. 
Additionally, our members benefit from personal interaction and connections at UA Campus Health, including interactions with doctors, pharmacists, and nurses. Our members, depending on the programs they are working on, will also be working with members of prestigious institutions such as the Will and Enid Zuckerman College of Public Health, Sarver Heart Center and the Arizona Cancer Center. Countless professional opportunities have blossomed from partnerships originally seeded by SHAC.
---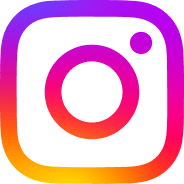 @shac_ua
Associated Students at the University of Arizona
Student Union Memorial Center room 325W
The goal of the Health and Wellness committee is to promote awareness of common physical and mental health issues and combat them by working with groups on campus to better connect students with health services. This group advocates for resources needed for students at the UA and takes charge of distributing these resources. Over the past year, H&W has raised funds to make Counseling and Psych Services (CAPS) sessions affordable for students, created finals and party wellness kits, increased awareness and education surrounding breast cancer screening, and distributed free menstrual products to dorms across campus. This committee works closely with Campus Health, CAPS, and many other professional health related groups on campus. Each member of this committee gains valuable leadership experience and is fortunate enough to have a direct impact on the overall health of our campus community as speaking up for peers and inciting change is a common practice.
Reproductive Health Fair
The reproductive health fair helps educate UA students about the reproductive, sexual, and mental health resources available both on and off campus. You can obtain educational materials from 20+ organizations, receive tabling items, and view live demonstrations about self defense. 
Tabling Events
Sun Safety | Receive tabling items such as sunscreen and liquid IV and educational materials on how to remain healthy while in the Arizona sun. 
Safe Spring Break | Receive tabling items such as sunscreen & fentanyl test strips and educational materials on safe drinking habits. 
Breast Cancer Awareness | Events in the past have been titled "Tit for Tat" and "Save the Boobies" to help spread awareness about breast cancer and measuring your correct bra size. 
Finals Wellness Bags | Receive tabling items such as snacks, pencils, inspirational stickers, etc to help students destress as finals begin
The goal of the Fitness committee is to educate the student body on some of the extremely underrepresented and overlooked benefits of exercise. Our members are familiar with the natural tendency many people have to focus on the superficial (number of calories burned, six packs, number of miles), but they hope to raise awareness about the even more important benefits that come with fitness such as increased bone density, increased resilience to overcome disease, and better mental health. Our committee is filled with passionate people that look at health holistically and share the love of educating our society on proper exercise technique, benefits of fitness, and a communal role fitness can achieve. We work on outreach projects that promote physical activity to everyone regardless of age, height, weight, or image, such as the annual 5K run, self-defense classes taught by a local Krav Maga school, and sunset yoga. We celebrate all bodies and use exercise as a tool for empowerment rather than just to look a certain way. Members are encouraged to bring in new activity ideas as well as planning, assisting, and executing events to promote fun and healthy lifestyles!  
Self Defense Seminar
SHAC hosts self defense seminars and lessons various times throughout the academic year. 
5K
SHAC hosts a "fun run" to help collect food for the UA campus pantry and promote healthy habits with the UA and Tucson Community. 
Fitness Fridays 
SHAC hosts various Fitness Fridays to promote healthy living. Events can include yoga classes, Campus rec fitness classes, rock climbing events, and various gym sessions.
The Outreach committee's main goal is to connect SHAC members and UA students with outside organizations. We also bring the expertise and resources of outside organizations to students at the UA! Our recent volunteer initiatives include hosting representatives from American Medical Response to provide a free CPR training for UA students, encouraging students to take care of their mental health during exam weeks by inviting therapy dogs on campus, and helping with a Community Clothing Drive - where all proceeds go toward humanitarian aid for asylum seekers and migrant families in Tucson. When working with the community, members take full advantage of the opportunity to learn from the diverse populations residing within Tucson. Members gain valuable networking skills by communicating with local organizations, putting together workshops to prepare for outreach events, and presenting to large audiences.
World Fest 
Partnerships with Common Ground Alliance, ASUA, WEB, SFS, & RHA - SHAC hosts a festival to celebrate and educate the UA community on different cultures on campus. Clubs on campus table with food from their culture and perform dances to educate the UA Community on the various cultures on our campus. 
Neighborhood Cleanups
SHAC hosts neighborhood cleanups in various neighborhoods in the Tucson community. 
Pause for Paws 
A partnership with UA Libraries - Take a break from midterms to destress and play with puppies in front of the Main Library and grab a snack to help push through exams. 
The goal of the Student Nutrition Council is to promote a healthy, sustainable lifestyle within the UA campus by sharing nutritious recipes through multiple initiatives. These include Dorm Room Eats, an international food festival called "Culture through Cuisine", and Cooking on Campus. The goal of Cooking on Campus is to teach 2-3 budget friendly and healthy recipes to UA students with the help of a Campus Health registered dietitian. During these cooking classes, SNC provides nutritional facts on the ingredients and suggests alterations that can be made to recipes in light of any allergies or dietary restrictions. Our members hope to share their love for food with everyone!  This is a great opportunity for students to master food demonstrations which is vital for future nutritional endeavors. Working closely with a registered dietitian also provides ample knowledge on the newest nutrition research that can be implemented to build a healthier lifestyle.
Market on the Move
SHAC partners with the 3000 club to table on the UA Mall to provide various food items to the UA Student Body. Donations are taken through credit card and cash only and donated the UA Campus Pantry. 
Dorm Room Eats
SHAC partners with Campus Health and Cats After Dark to provide recipes to the UA student body for students who live and eat on campus. 
Period Product Drive 
During the Reproductive Health Fair - SHAC hosts a drive for menstrual cups, tampons, sanitary pads & period underwear. Items are donated back to the University to students in need. 
If you are interested in scientific writing, you may work on the Healthcats Newsletter in addition to your primary committee. Our goal is to educate UA college students on prevalent health and wellness related issues. The HealthCats Newsletter Committee will be responsible for creating and designing weekly editions of the newsletter, which is primarily distributed through social media. Members will not only learn to collaborate effectively, but also gain writing and design skills.