FORCE creates feminist community on the UA campus and also offers educational outreach programs. From our weekly Sip n' Bitch to special events like Craftivism, Censored Series, Community Conversations, feminist film or the annual SlutWalk, the FORCE interns are committed to personal growth and campus change. If you'd like to be part of our feminist community and help create change, join FORCE on Wednesday evenings in the WGRC. We are currently operating in-person and hybrid for programs and events. We welcome you to apply to be an intern! All genders are welcome.
---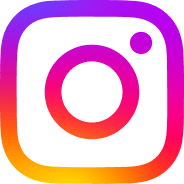 @force_ua
Pride Alliance is in the WGRC Resource Center
Student Union Memorial Center room 411
FORCE is a for-credit internship which encourages the exploration, development, and empowerment of a scholar-activist identity through the lens of intersectional feminism, autonomy, and social justice.
New interns are admitted to the internship by enrolling for credit through a major/minor department, ex: EDL 293, GWS 393, or Independent Study. You may also volunteer for no credit, but will be expected to attend internship class, plan, and be as involved in the same capacity as our for-credit interns. It is a student's responsibility to confirm academic credit with your home department and enroll with an academic advisor, this is different from an internship advisor.
NOTE: This is different from internship advisor/coordinator in the WGRC. Once admitted, the intern must remain in good academic standing to remain enrolled in an internship for the semester.
Sip N' Bitch 
Weekly event in the WGRC center where students can create community and be part of various discussions. In the past, discussion topics have included the following: 
First generation students
Pronouns & gender identity 
Reflect & release stressors
Reproductive rights | an intersectional look 
Body image & inclusivity
Loving yourself
Chosen family
Love letters & poetry 
Intersectionality in the music industry 
Media desensitization | impacts on intersectionality 
 An introduction to inclusive language
Intersectionality through fiction and children's books
Slut Walk 
A feminist festival on the University Mall based on the global movement that advocates for the abolition of rape culture, including victim blaming and slut shaming of sexual assault victims. Participants object to utilizing any feature of a woman's looks to excuse or justify rape. Protests began on April 3, 2011, in Toronto, Ontario, Canada, after a Toronto Police officer remarked that "women should avoid dressing like whores" to protect themselves from sexual assault. 
The Feminist Pharmacy provides items, free of cost, to UA students and are distributed at the WGRC on the 4th floor of the Student Union.
Items include:
menstrual pads
tampons
condoms
pregnancy tests
dental damns 
emergency contraceptives